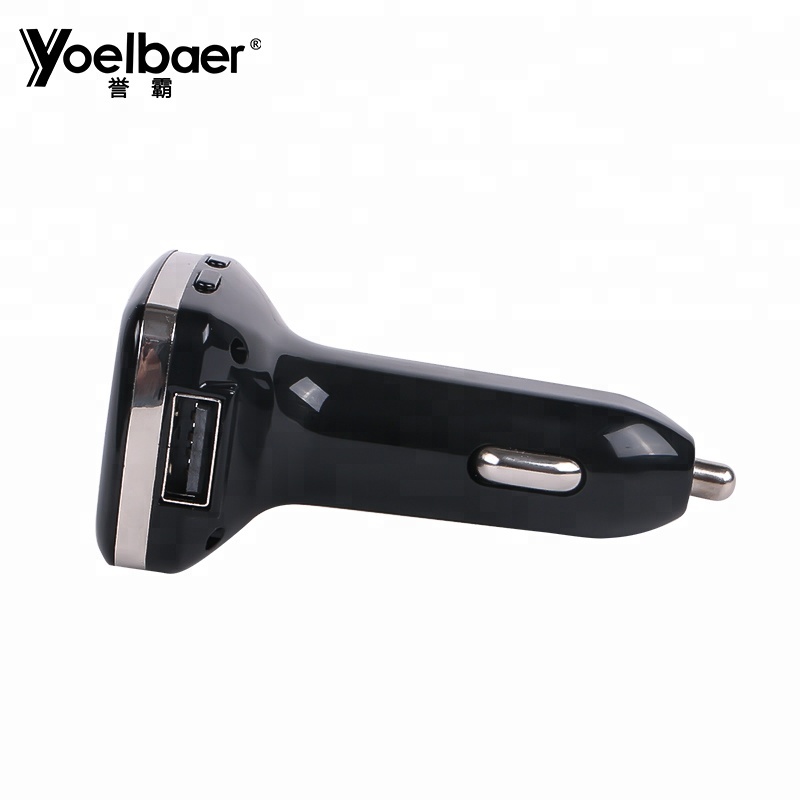 2019 Best Selling Solar Power TPMS USB Universal TPMS Sensor
1, Acurately real-time detect four tire pressure and temperature and the system will alarm once it is under abnormal condition, keep your driving safety
2, Solar energy panel on the monitor, and with USB power charging for optional
3, Wireless transmission technology, easy to install
4, Upper and lower limit alarm value can be set by user
5, Suitable for different car, MPV, SUV, VAN, pickup car and light truck
2019 Best Selling Solar Power TPMS USB Universal TPMS Sensor
1, Acurately real-time detect four tire pressure and temperature and the system will alarm once it is under abnormal condition, keep your driving safety
2, Solar energy panel on the monitor, and with USB power charging for optional
3, Wireless transmission technology, easy to install
4, Upper and lower limit alarm value can be set by user
5, Suitable for different car, MPV, SUV, VAN, pickup car and light truck
| | |
| --- | --- |
| Operating voltage | 2.0-3.6V |
| RF transmit frequency | 433.92MHz±50KHz |
| Storage temperature | -40°C-120°C |
| Working temperature | -30°C-85°C |
| RF Signal sensitivity | -90dbm |
| Display mode | LCD Color |
| Working pressure | 0-99Psi |
| Bright operating current | ≤6mA |
| Black operating current | ≤4mA |
| | |
| --- | --- |
| Battery life | 36 months |
| Operating voltage | 2.1-3.6V |
| Storage temperature | -30°C-90°C |
| Working temperature | -30°C-85°C |
| Temperature resolution | ±2°C(25°C) |
| Pressure range | 0-7.0Bar |
| Pressure resolution | ±0.1Bar |
| Waterproof grade | IP67 |
| Transmitted power | ≤10dBm |
| Transmit frequency | 433.92MHz |
| Weight | ≤8.0g |
| Size | 21mm*17mm |
| Lithium battery | CR1632(Model) |
Features:
1, Acurately real-time detect four tire pressure and temperature and the system will alarm once it is under abnormal condition, keep your driving safety
2, Solar energy panel on the monitor, and with USB power charging for optional
3, Wireless transmission technology, easy to install
4, Upper and lower limit alarm value can be set by user
5, Suitable for different car, MPV, SUV, VAN, pickup car and light truck
6, Automatic switch on the display by vibration wake up, it is intelligent power
7, Display is small size, does not affect the traffic line
8, 4-external sensors,lcd color screen, brightness auto changed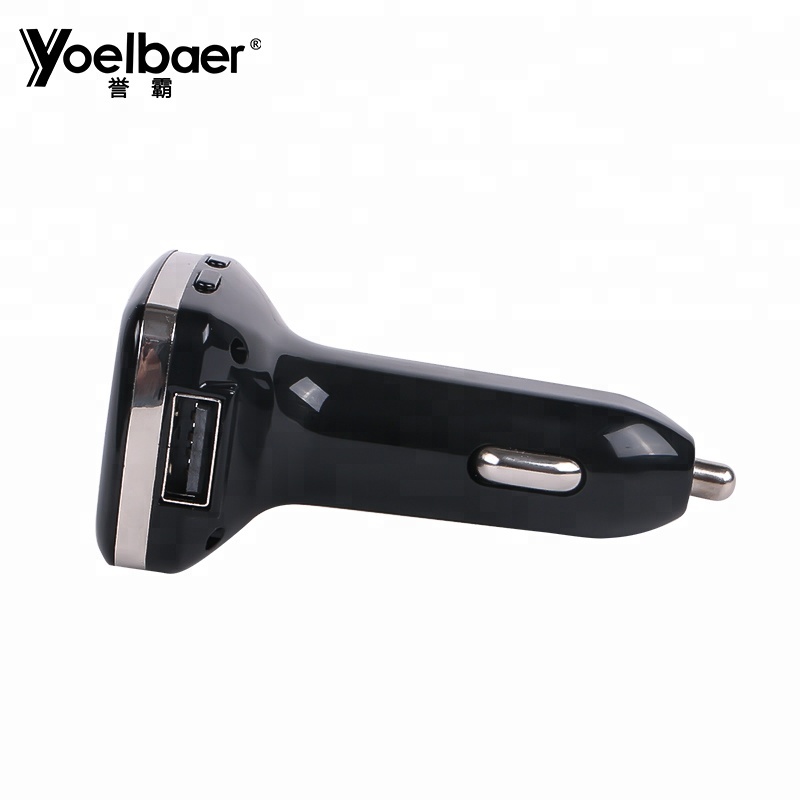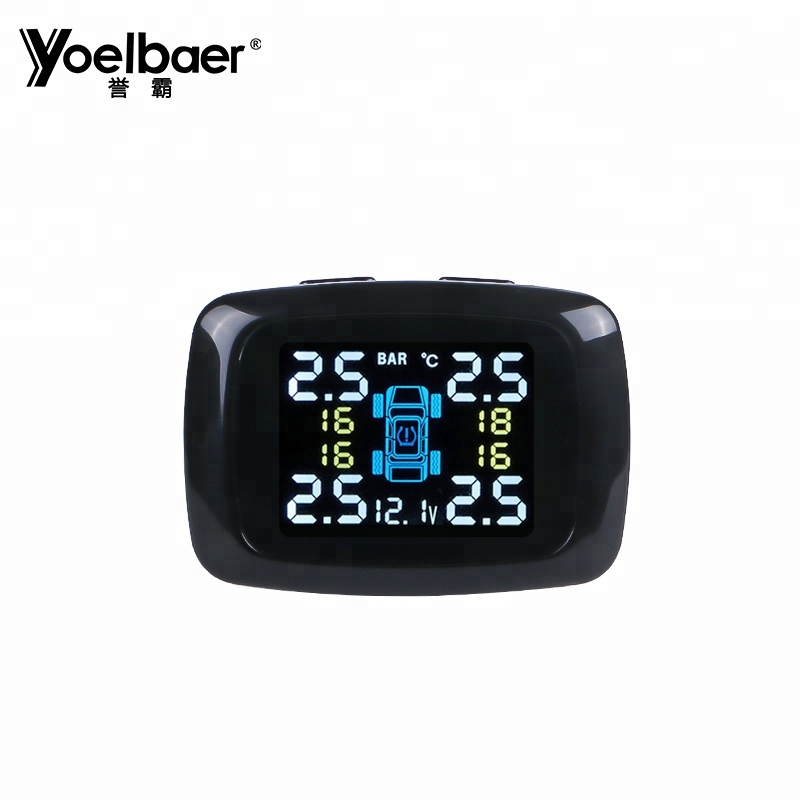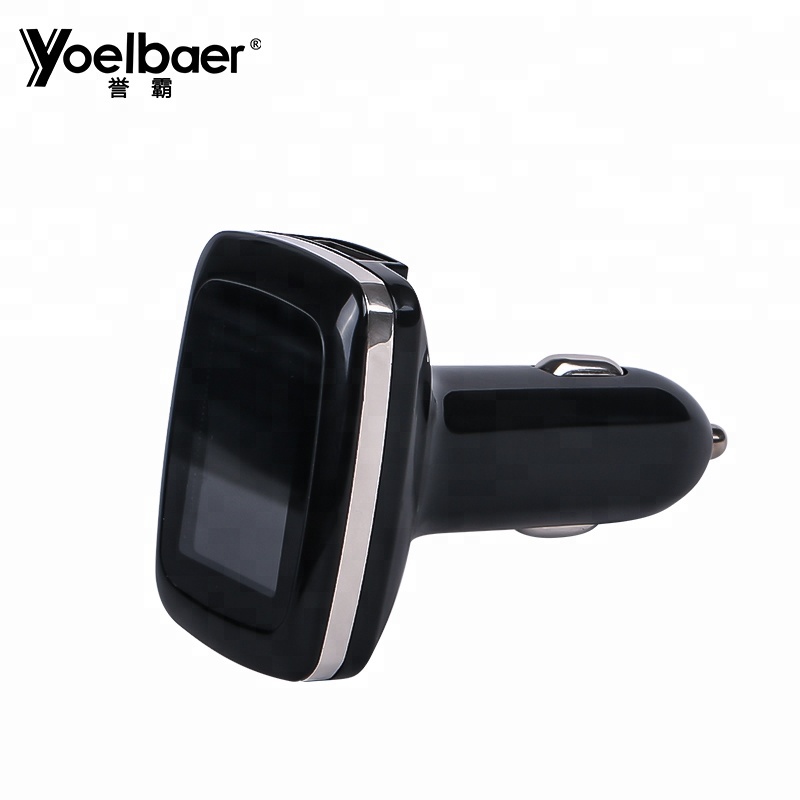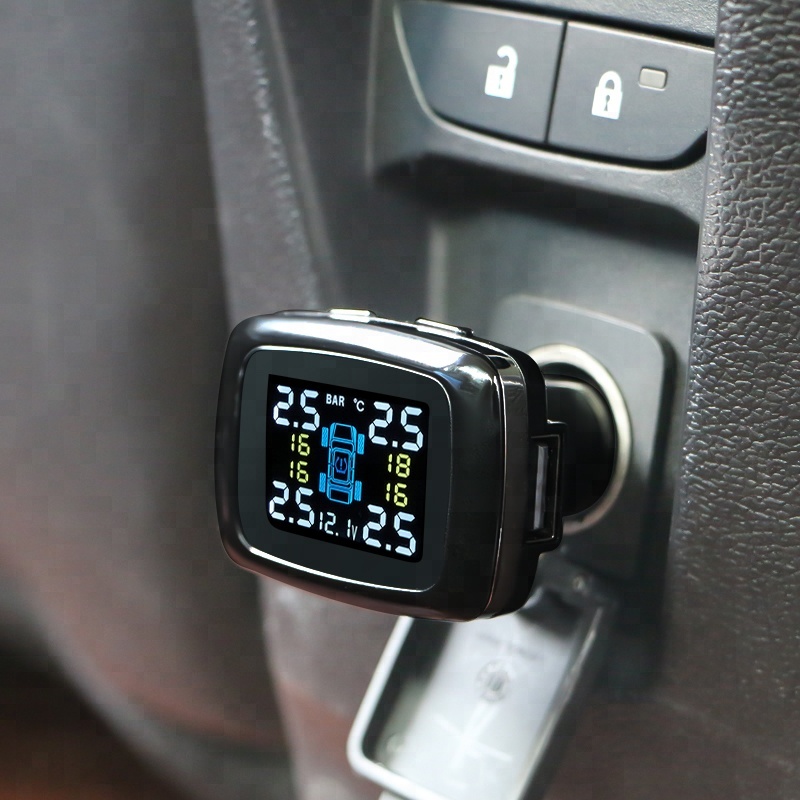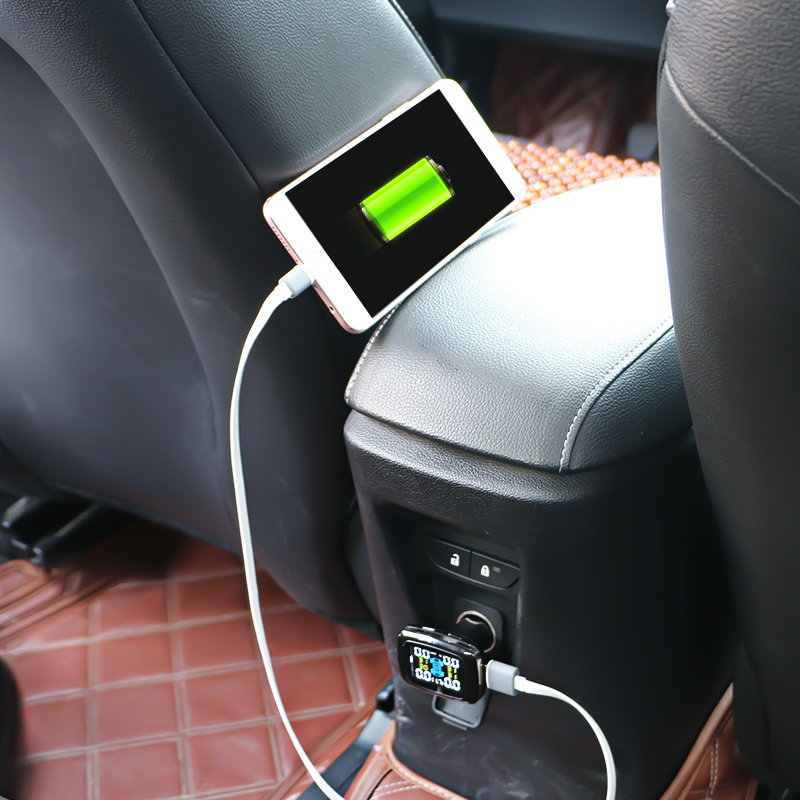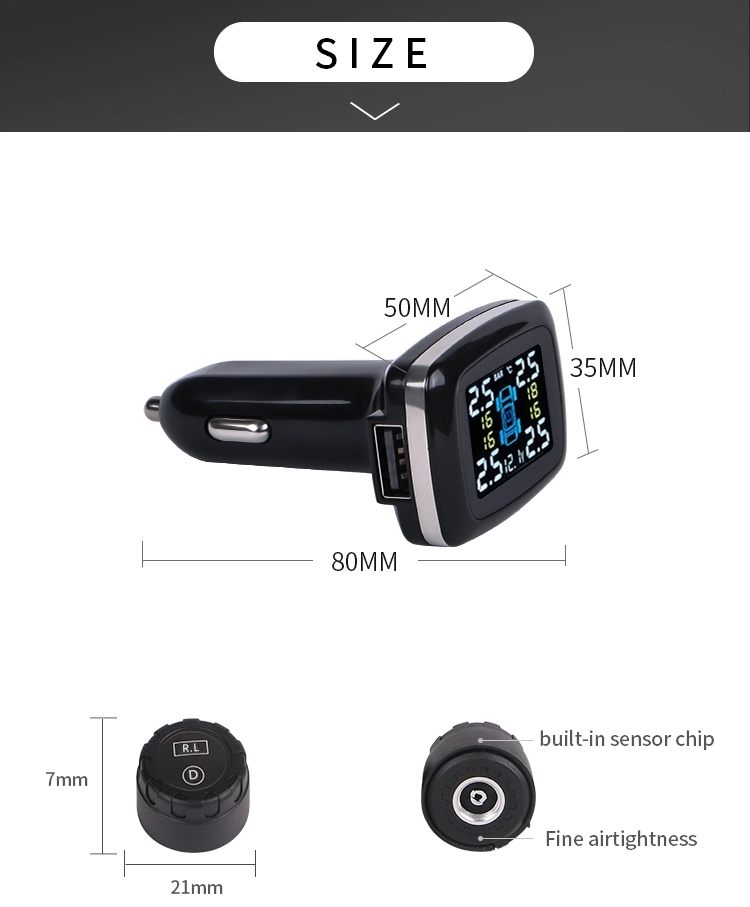 Why do we need to use tpms?
The tyre pressure monitoring system, or TPMS, is an electronic system designed to monitor the air pressure inside the tyres of various types of vehicles. TPMS provides a wide range of driver benefits including:
.Improved vehilce handling and road traction.

.Decrease rate of tire tread wear.

.Improved fuel economy by up to10%

.Reduced C02 emissions.