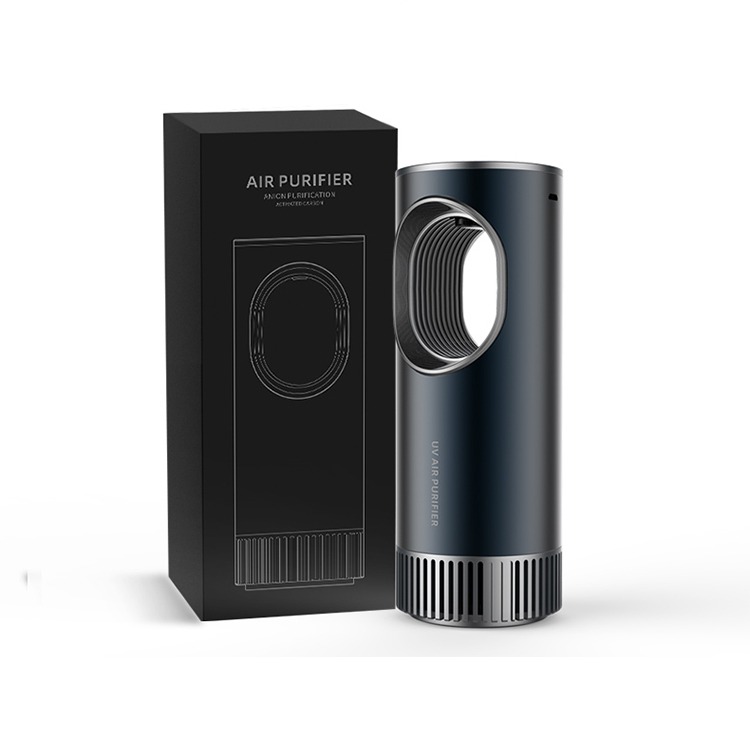 Digital Display Car Home Use Air Purifier HEPA Filter Negative Ion UV Sterilizer
-UV Bacteriostasis
-Three layers of filtration
Digital Display Car Home Use Air Purifier HEPA Filter Negative Ion UV Sterilizer
-UV Bacteriostasis
-Three layers of filtration
Digital Display Car Home Use Air Purifier HEPA Filter Negative Ion UV Sterilizer
Specifications:
Product type: Portable Car Air Purifier
Certification: CE, RoHS, FCC
Material: Aluminum Alloy +ABS
Working Voltage: DC 5V
Rating Power: <3 w
Negative ion: 3 x10pcs/cm3
Applicable Area: 3-10 m3
Maximum Air Volume: 3.68CFM
Maximum Noise: < 52 db
Filter Level: H11
Product Size: 68 X 187 (H) mm
Product weight: 319g/371g
Standard accessories:
USB data cable*1
User Manual*1
The Machine*1
Feature:
1. The primary filter can filter large particulate matters, such as hair, pollen and dust floating in the air.
2. The HEPA filter can filter particles which are smaller than 0.3um such as microorganisms, viruses and PM2.5
3. Equipped with high mesh number activated carbon filter to efficiently absorb toxic and harmful gases, such as formaldehyde and benzene
4. High quality fan with high air volume but low noise feature
5. Built-in negative ion generator for sustainable generation of negative ions
6. Built-in air temperature and humidity precision monitoring technology electronics, and use high-end LED digital screen to display digital temperature and humidity
7. Various work modes can be switched by one button, the operation is simple and fast, and the colorful LED indicates the air quality clearly.
8. Easy to operate as it automatically tums on as soon as the car tums on.
9. Convenient to use as the shape is designed according to the cup holder in the car.