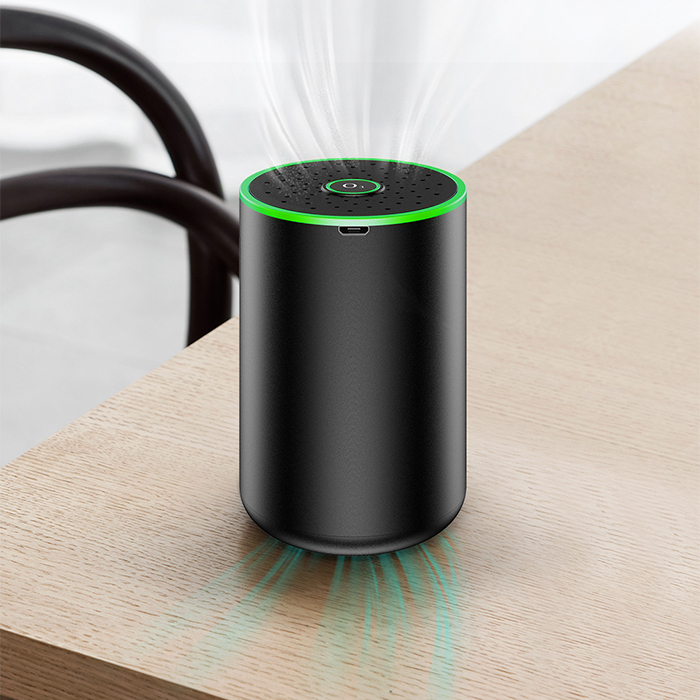 Rechargeable Air Purifier Air Cleaner Ozone Generator For Home Kitchen Car
Specification
Product type: Portable Ozone Sterilizer
Power : 5W
Voltage: 5V
Material: ABS
Input Current: 1A
Power Source: USB, Battery
Charger connector: Micro-USB
Noise: 24dB(A)
Size: 6.5*10.1cm
Application: Car, RV, Hotel, Garage, Household, etc
Rechargeable Air Purifier Air Cleaner Ozone Generator For Home Kitchen Car
Specification
Product type: Portable Ozone Sterilizer
Power : 5W
Voltage: 5V
Material: ABS
Input Current: 1A
Power Source: USB, Battery
Charger connector: Micro-USB
Noise: 24dB(A)
Size: 6.5*10.1cm
Application: Car, RV, Hotel, Garage, Household, etc
Rechargeable Air Purifier Air Cleaner Ozone Generator For Home Kitchen Car
Specifications:
Product type: ozone generator
Ozone output:50mg/h
Installation: Portable
Certification: CE, RoHS, FCC
Power : About 5w
Voltage: 5V
Material: ABS
Battery Capacity: 800mAH
Input Voltage& Current: 5V 1A
Ultraviolet Power: 2.5W
Power Source: USB, Battery
Charger connector: Micro-USB
Size: 6.5*10.1cm
Application: Car, RV, Hotel, Garage, Household, etc
Carton size: 50 Units /Carton , Carton size : 37*37*22cm
Description:
Compact and portable for your convenience; Metal aluminum body, streamline design.

Built-in 800mAh lithium battery;USB rechargeable, no costly replaced filters material.

Generates ozone, and anion to purify the air inside your car, refrigerator, wardrobe and other small space.

Neutralizes or eliminates unpleasant odors.

Reduces food spoilage caused by bacteria and mold.

Extends the freshness and life of many foods.

Intelligently control the operation cycle.

Also great for closets, suitcase, shoe cabinet, in vehicles and pet zones.

Applicable area up to 5-10 square meters.

Waterproof design, working temperature from -10-65 Centigrade.